It may surprise some, given how far away it is from Hollywood, but Georgia has a solid reputation as a filming destination for TV and movies. The state is home to several incredible Georgia movie studios, including Atlanta Metro Studios. Georgia's temperate year-round climate, diversity in filming locations, and access to the Hartfield-Jackson International Airport, which is the busiest airport in the world, combine to make Georgia a leading destination in the world for filming.
Many of these Georgia movie studios, including the Atlanta Metro Studio, are within easy driving distance of our Georgia Bed and Breakfast, too, offering producers, agents, and actors an elegant and luxurious place to stay while in town. Until traditional chain hotels, guests staying at our Georgia Bed and Breakfast will have plenty of space to relax and unwind. Next time you come to town, whether on business at the Atlanta Metro Studios or just to enjoy a bit of film tourism, make sure to book your room at our elegant Georgia Bed and Breakfast!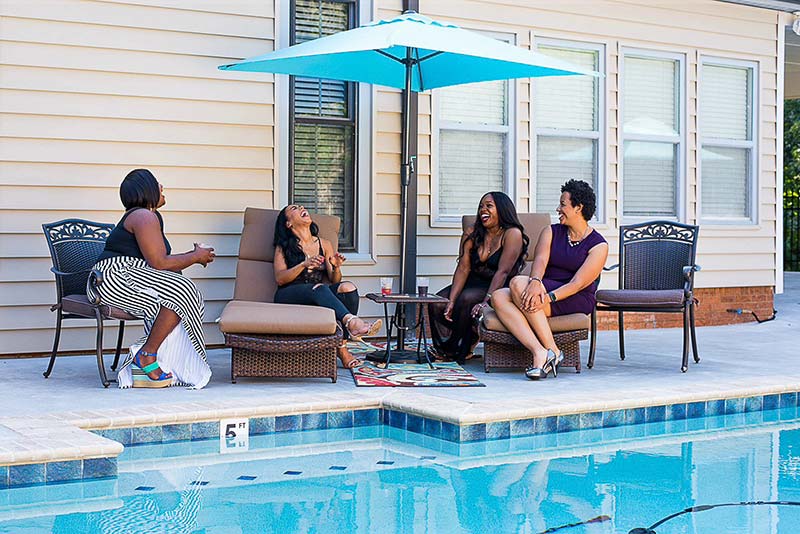 The Best Place to Stay near the Atlanta Metro Studios
There are several movie studios in Georgia, including Tyler Perry Studios, Trilith Studios, and Atlanta Metro Studios. Trilith Studios is the closest to our Georgia Bed and Breakfast, just around 5 minutes away, while the Atlanta Metro Studios is about a 10-minute drive. Tyler Perry Studios is located in the historic heart of downtown Atlanta but is still just 30 minutes from our Georgia Bed and Breakfast, making us the perfect place to stay when you're in town for business or pleasure.
Atlanta Metro Studios is home to one of the biggest purpose-built sound-stage complexes in the Atlanta Metro area and is responsible for filming movies like Jumanji, Pitch Perfect 3, and the popular 24: Legacy series, among others. The facility is a relative newcomer to the Georgia movie studios scene, first opening in 2016. It offers a total of 134,000 square feet of sound stages, 60,000 square feet of production space, and 50,000 square feet of construction/Flex space. It's easy to see why Atlanta Movie Studios has proved popular in its few years on the Georgia film scene.
Whether you're in town doing business at Atlanta Metro Studios or are more interested in touring filming locations and studios, there's no better place to stay than our Georgia Bed and Breakfast. We offer guests an incomparable lodging experience in south Metro Atlanta's rural countryside. Offering superb hospitality and ensuring every detail of your stay is tended to is our primary focus throughout your stay with us.
Apart from the wonderful accommodations and hospitality, guests enjoy the relaxed ambiance of our tranquil property. With 19 acres surrounding our Inn and only four guest rooms on-site, it's easy to feel you have this private estate all to yourself. We offer several unique amenities for our guests, too, including daily breakfast, a saltwater pool, indoor spa, sauna, picnic area, lake, and a movie theater. These things enhance any stay at our Georgia Bed and Breakfast and set us far apart from our competitors. There truly is no better place to stay in Georgia, regardless of what brings you here.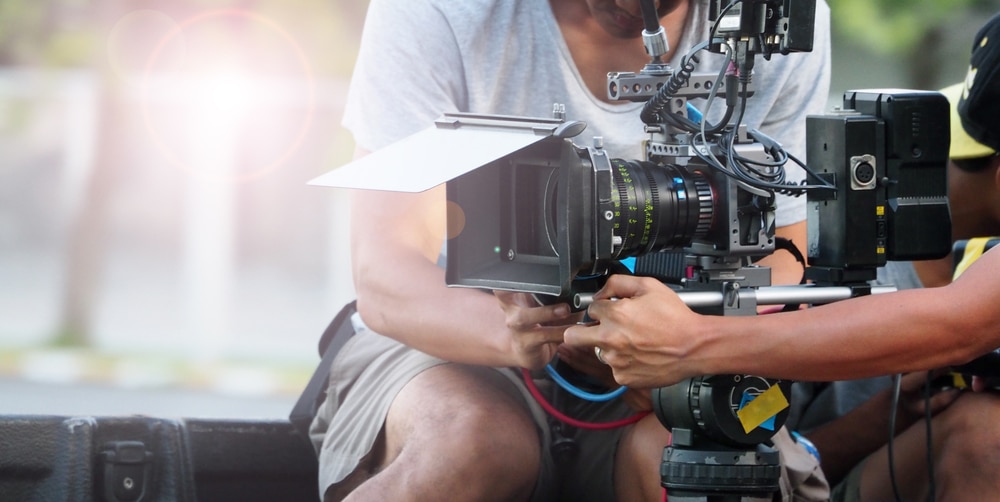 Other Nearby Georgia Movie Studios
Atlanta Metro Studios isn't the only movie studio in the Atlanta Metro area. In fact, there just so happen to be several excellent Georgia movie studios near our Bed and Breakfast, including the aforementioned Trilith Studios and Tyler Perry Studios! Here are just a few of the top Georgia movie studios, all located within approximately 30 minutes of our Georgia Bed and Breakfast:
The film and television industry in Georgia is a pretty exciting place. Whether you're here working at one of these Atlanta Metro studios or are interested in film tourism at these studios and other filming locations, our Georgia Bed and Breakfast offers an unparalleled retreat. Book your room with us today!