When you choose to stay at a Pleasanton Courtyard, you come for an experience and that includes an amazing meal. The memorable sojourn at Pleasanton Courtyard includes a two-course spread which is akin to an early morning gourmet feast. Breakfast is a hot plated sit-down meal in the formal dining room. There are less formal settings on the property where you can be served as well, such as the nook, or around the pool, weather permitting.
The meal starts with each guest receiving an individualized fresh French Pressed Coffee, locally sourced or tea if preferred. Highlighting the meal, guests are served a Chef's Choice of a two-course gourmet spread derived from our California-southern fusion recipes. The first course will include fresh fruit or pastries. The main course includes favorites, prepared with whole and unbleached grains, like our signature "Corn Meal Waffle". We use turkey as our standard; however, pork is available upon request. We also accommodate special dietary needs, i.e., vegans, gluten-free, etc., if noted at the time of reservations.
After your meal, look to find activities to do in the Fayetteville or Peachtree City area, then be sure to make dinner reservations at one of our favorite local restaurants.
Breakfast is served hot between 7:00 AM and 8:30 AM on Weekdays and 8:00 AM and 10:00 AM on Weekends, based on the guest's preferred time. A continental breakfast can be prepared for the early riser with 24-hour notice.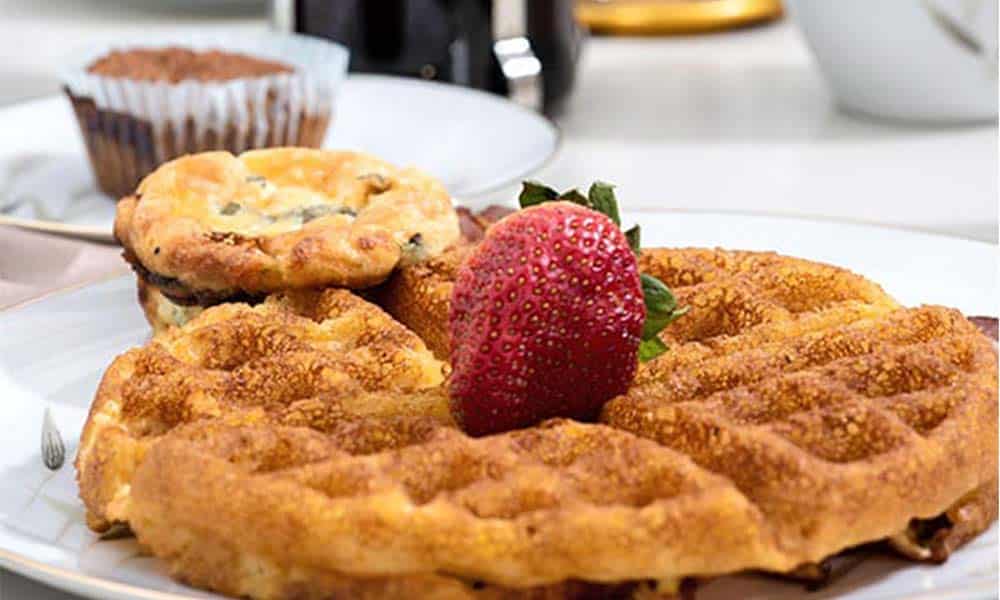 Click on any Breakfast photo to view it larger