Last month, we wrote about some of the best Atlanta Breweries to enjoy during your next visit to our Metro Atlanta Bed and Breakfast. This month, we're focusing on another craft beverage; wines found at places like City Winery in Atlanta! When most people think of Georgia wineries, they think of areas north of the city like Dahlonega. You can make a visit there happen, too, by arranging wine tours of Georgia.
City Winery in Atlanta is located in the vibrant Ponce City Market building and is one of the most popular establishments in the city. There's far more than just wine served at City Winery in Atlanta, as it's a destination that includes excellent food and fabulous live entertainment. As great as it is, City Winery isn't representative of the wineries in North Georgia.
Of course, exploring all of the best Georgia wineries is possible when you stay for a few days. There's no better place to stay in Atlanta than our Metro Atlanta Bed and Breakfast. We're conveniently located near the Atlanta Airport and just a few minutes outside Atlanta, offering our guests a quiet, tranquil respite with easy access to the best of the city.
There's nothing quite like a stay at our romantic Georgia Bed and Breakfast. Book your room at our Metro Atlanta Bed and Breakfast today!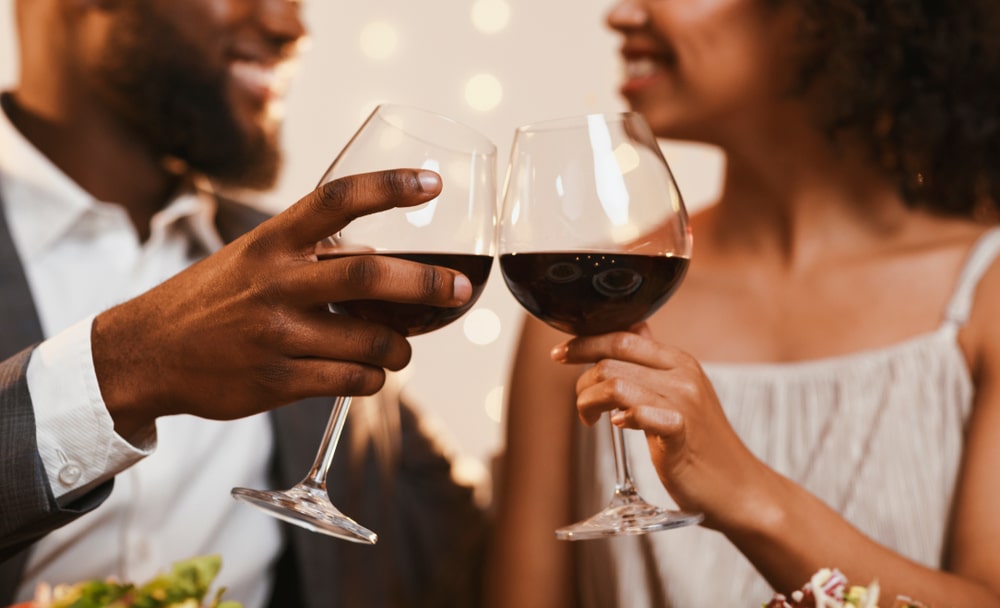 An Afternoon at City Winery in Atlanta
City Winery in Atlanta, part of a national chain of similar venues, is much more than a great place to enjoy a glass or two of wine with your sweetheart. Though the wine served here is delicious, City Winery in Atlanta is an excellent, all-encompassing place to enjoy a fantastic night out on the town with your significant other. It serves as a fully functioning winery and an intimate venue for concerts, events, classes, and more.
City Winery in Atlanta is located at the Ponce City Market, which itself is rated as one of the best things to do in Atlanta. Cap off a great day of shopping and exploring in the city with a few drinks or dinner, drinks, and a show, at City Winery in Atlanta, and you have a perfect day together mapped out.
City Winery in Atlanta was actually the first fully operational winery in the city. Their wines are sourced from 30 different vineyards worldwide, including leading wine destinations like California, Oregon, Washington, New York, Argentina, and Chile. City Winery in Atlanta offers interactive wine tasting experiences, exclusive tasting-room offerings, and even winery tours for those interested in learning more about this operation.
Though you can enjoy a wine tasting and head somewhere else for dinner, there's also a great restaurant and outdoor patio at City Winery in Atlanta. The menu here is " wine-inspired, globally-influenced, and locally-sourced." Spend an evening here, and you'll enjoy an enticing opportunity to sip delicious wine and savor a great meal, all while watching a fabulous show. It's not often you get all three in a single location, one of the many charms of City Winery in Atlanta.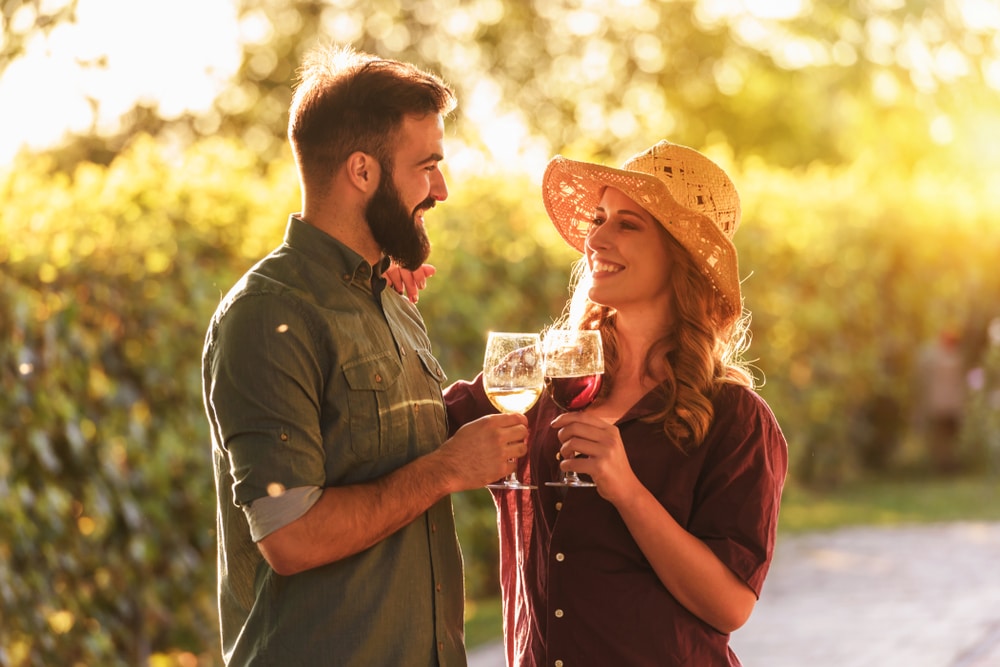 Get More on Wine Tours in Georgia
As great as City Winery in Atlanta is, there are plenty more opportunities for wine tasting in Atlanta, especially if you'd like to focus more locally on Georgia wines. Fall is a great time to visit the wineries of North Georgia, too. Though you can certainly drive yourself and enjoy your own wine tours of Georgia, we think it's better to hire a company to take you to the leading North Georgia wineries. Let them take care of all the hassle!
The wine-centric town of Dahlonega is only around 90 minutes from our Metro Atlanta Bed and Breakfast, which means an afternoon of wine tasting is entirely possible while you're enjoying a romantic getaway at our Inn. There are a couple of Atlanta-based businesses that offer wine tours, including Pop The Cork Wine Tours and Wine Tours of Georgia.
Pop the Cork Wine Tours offers memorable and leisurely wine tours of Georgia just outside the metro area of Atlanta. Each of these wine tours of Georgia includes vineyard visits, and all tasting fees are included in the cost, along with lunch, snacks, bottled water, and plenty of education along the way. These tours include visits to Georgie wineries in Dahlonega, Helen, Cleveland, and Toccoa., Georgia.
Wine Tours of Georgia also offers tours of North Georgia wine country, visiting several wineries and vineyards along the way. They offer a variety of ways to customize your wine tours of Georgia, including providing private tours for one or two people. All tours with this company last eight hours and don't include lunch, wine tastings, or gratuities. However, they have options for extended tours, including dinner tours.
Whether you want a simple afternoon at City Winery in Atlanta or you want to dedicate a day to wine tours in Georgia, it's all possible when you stay at our award-winning Metro Atlanta Bed and Breakfast. Book your stay with us today!