If you've always wanted to famous actor and comedian Steven Harvey live and in action, this fall is the perfect opportunity to pick up your Family Feud tickets, not to mention tickets for the popular Judge Steve Harvey show. Steve Harvey's shows are taped just a few minutes from our relaxing South Metro Atlanta Bed and Breakfast at Trilith Studios.
Whether your Family Feud tickets are what bring you to town, or you're here for business working at local Georgia movie studios or just looking for a romantic retreat with your sweetheart, there's nowhere better to stay in the south metro Atlanta area than our Georgia Bed and Breakfast. Our romantic Bed and Breakfast is located just outside Atlanta, in the quiet countryside of Fayette County, Georgia.
Our property offers just four guest rooms and 19 acres to spread out on – you'll feel like you have this entire oasis entirely to yourself. It's a great place to relax & renew this fall – and plenty of great entertainment and dining options are nearby. We look forward to welcoming you to our quiet retreat this fall. Grab your Judge Steve Harvey Tickets and book a room at our Georgia Bed and Breakfast today!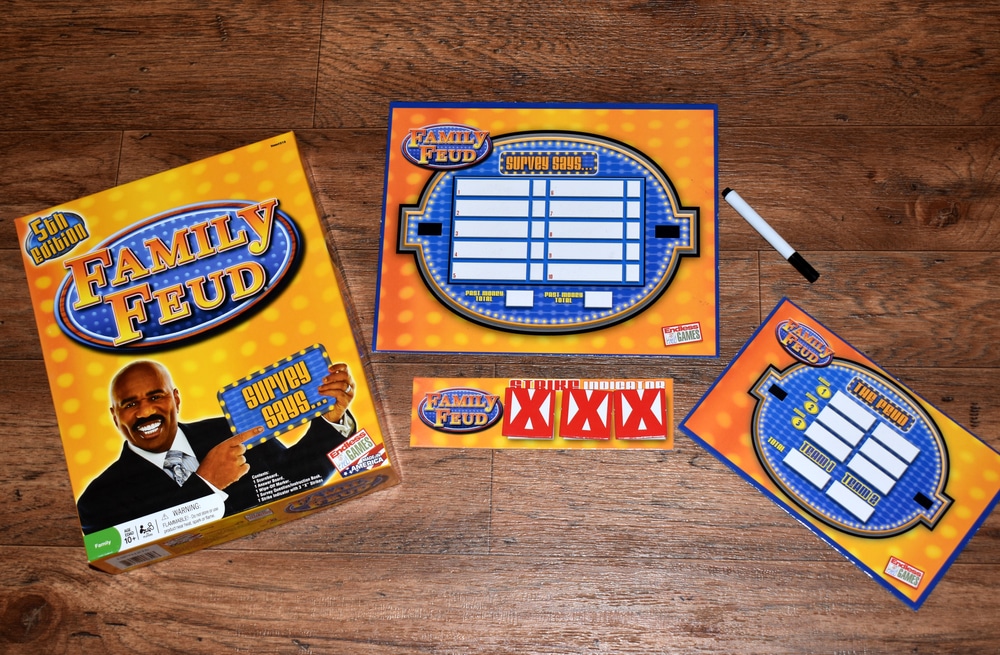 Score your Family Feud Tickets This Fall!
Trilith Studios, located just over 2 miles from our Georgia Bed and Breakfast, is one of the most popular and productive Atlanta movie studios. Several films and shows have been shot there, including Spiderman, WandaVision, some of the Avengers movies, Passengers, and more. It also happens to be where Family Feud and the Judge Steve Harvey show are filmed.
If you've always wanted to see actor and comedian Steve Harvey live, this fall presents an excellent opportunity to get some Family Feud tickets. If you're interested in being part of the live studio audience for Family Feud, you'll need to visit this website to sign up for more info and to get notified when Family Feud tickets next become available.
Family Feud tickets aren't the only way to see Steve Harvey live in Atlanta, though. The Judge Steve Harvey show is also currently shot in Atlanta. Tickets aren't currently available for that show, but you can currently find tickets for Steve on Watch. This show features a variety of segments, ranging from hearing Steve Harvey's unique perspective on issues affecting his audience, meeting remarkable people and hearing their inspirational stories, getting the true story behind the latest viral sensation, or simply laughing with some of the biggest stars of film, television, and music.
To get Family Feud tickets or tickets to any other Steve Harvey shows at Trilith studios, please note you'll need to be fully vaccinated against Covid-19 or take a rapid test upon entrance to the show.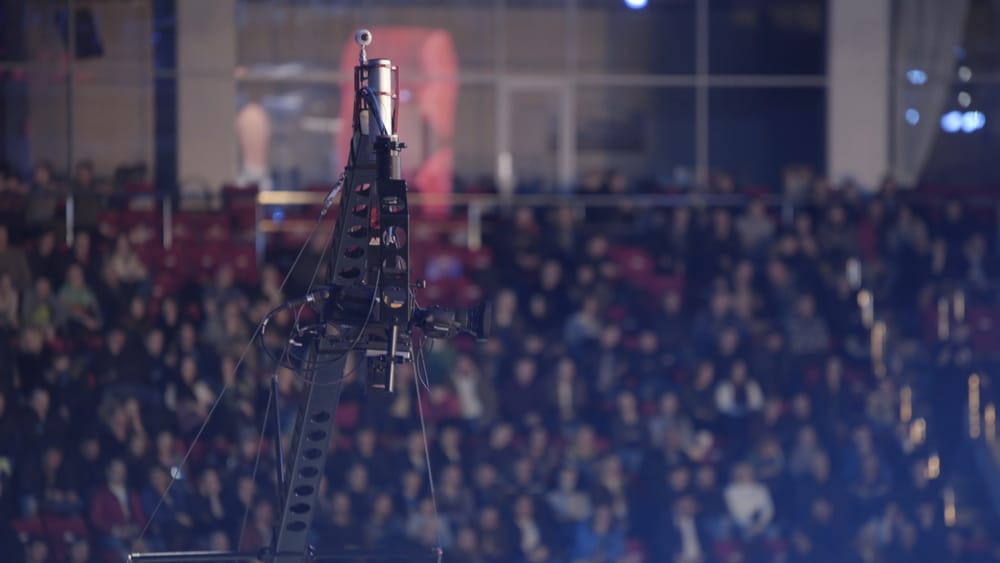 Atlanta Movie Tours to Take This Fall
Family Feud tickets are fun, but you don't have to have them to enjoy this area. Atlanta is an exciting place to be for any movie, film, or tv fan. There are several major Georgia movie studios near our Bed and Breakfast, including Trilith Studios, Atlanta Metro Studios, Tyler Perry Studios, and more.
Georgia's entertainment industry is growing rapidly, so if you want to immerse yourself in it, consider taking Atlanta movie tours. Popular shows that have been at least partially filmed in Georgia include Ozark, Stranger Things, and The Walking Dead. Georgia's Tourism department has put together a great guide and itineraries for various Atlanta movie tours, from studios to filming locations – a fantastic resource for any movie or tv buff. You can find a complete list of Atlanta filming locations here, but a few highlights include:
The Swan House at Atlanta History Center is featured in The "Hunger Games: Catching Fire" and "Mockingjay, Part 1."
Piedmont Park is featured in "What to Expect When You're Expecting" and "Anchorman 2: The Legend Continues."
The Atlanta Marriot Marquis featured in "The Hunger Games: Catching Fire," "Flight," and "Spider-Man: Homecoming."
The Jackson Street Bridge is featured in "The Walking Dead."
The Porsche Experience Center is featured in "Captain America: Civil War."
If you'd rather not track down these filming locations on your own, consider one of the Atlanta Movie tours offered in the area. We recommend the Southern Hollywood Film Tour with Peachtree City Movie Tours, which visits filming locations for "Drop Dead Diva," "Fried Green Tomatoes," "Sweet Home Alabama," "The Walking Dead," and more.
When your day is done, and you're ready to relax and unwind, you won't find anything that compares to the hospitality and romantic ambiance of our Georgia Bed and Breakfast. From the moment you arrive, you'll see and feel the difference. Don't let these opportunities pass you by – book your room at our Georgia Bed and Breakfast today!