The restaurant scene in Atlanta is often overlooked, but in recent years more culinary enthusiasts are coming to discover the delicious array of cuisine here. Thankfully, that also includes a lovely selection of romantic restaurants in Atlanta and the South Metro area for celebrations, anniversaries, and date nights out on the town. Atlanta is a city that attracts people from all regions of the globe, which reflects in the vast selection of dining options—from soulful barbecue and traditional Southern fare to modern Italian and Asian classics—you'll find it all in Atlanta and the nearby suburbs.
For those heading to Atlanta with culinary adventures in mind, you'll be pleasantly surprised, especially when you stay at our premier Georgia Bed and Breakfast. Our beautiful two-course morning meal is the perfect way to start the day. Our tried and true recipes bring together Southern dishes with a California twist. Enjoy your fresh fruit or pastry first, and then tuck into our sweet and savory main course—served in our elegant dining room or private seating nooks if you prefer. You'll be fulfilled,  nourished, and ready to head out for the day's adventures.
Start planning your next getaway to Georgia with dates to the most romantic restaurants in Atlanta today!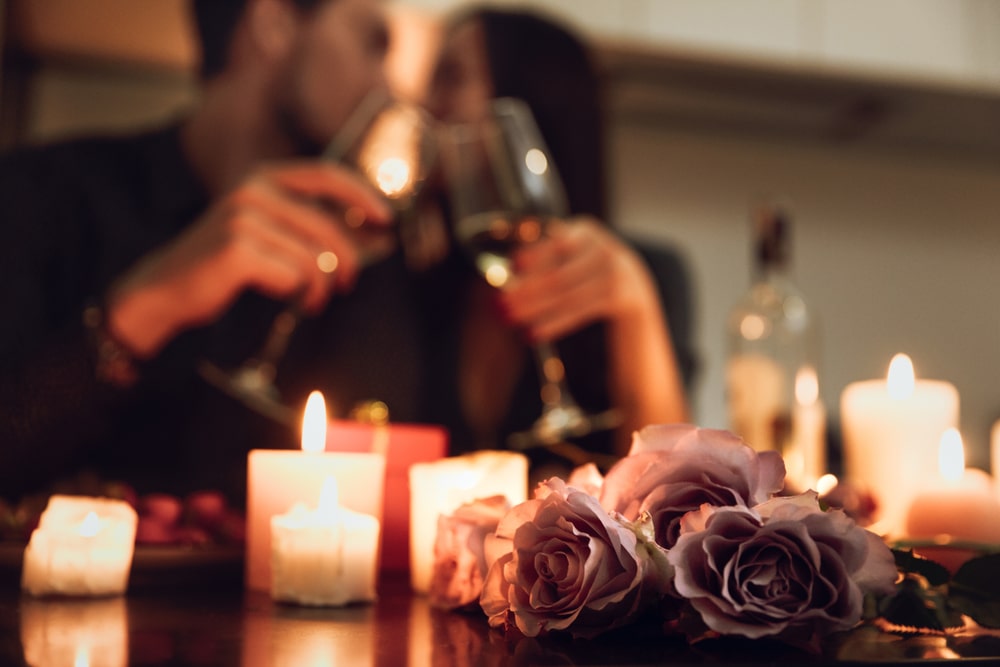 Romantic Restaurants in Atlanta for Date Night Out
There's so much to explore in Atlanta and the surrounding suburbs—and especially great activities for dates with your special person. After you've spent the day at the High Museum of Art, touring the nearby movie studios, or the Atlanta Botanical Garden, you'll be ready to spend a leisurely dinner just for two in the city or at one of the romantic restaurants in Atlanta suburbs like Fayetteville and Peach Tree.
Here are the top ten romantic restaurants in Atlanta for memorable meals:
Other Romantic Restaurants near our South Metro Atlanta Bed and Breakfast: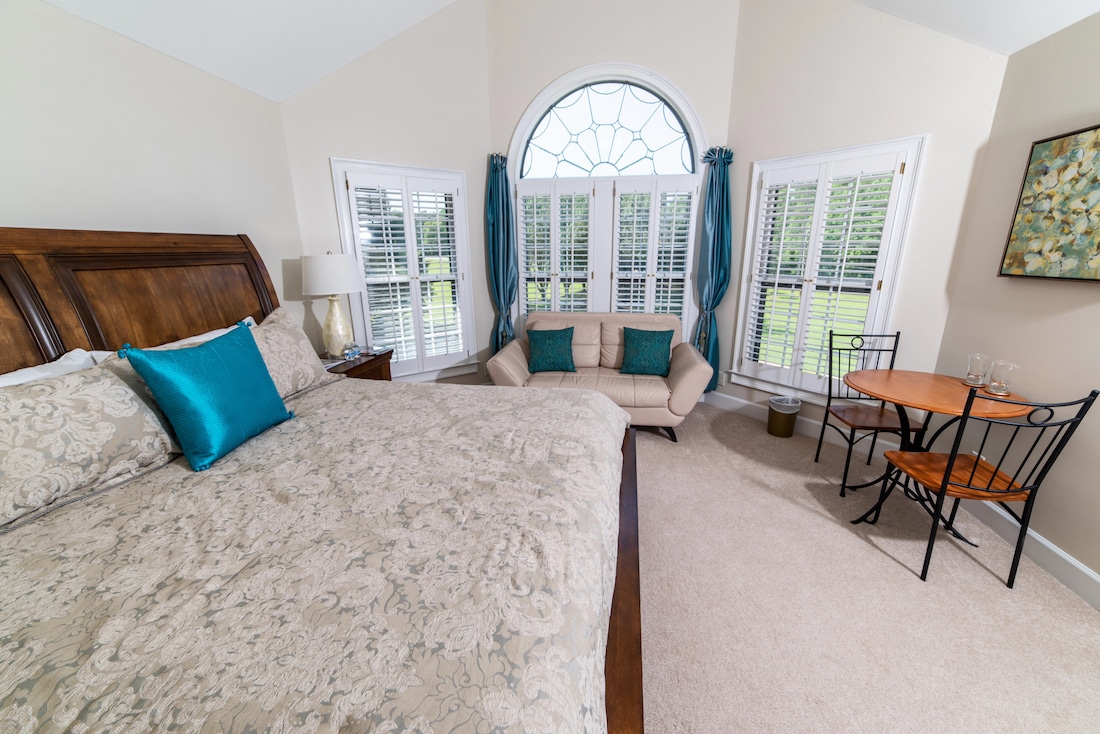 One of the Best Places to Stay in Georgia
At our Georgia Bed and Breakfast, you'll love that each of our four guest rooms is unique and artfully appointed for your stay. No matter which room you choose, you'll find luxury linens, plush towels, TVs, free WiFi, robes, yoga mats, and much more. Due to the intimate scale of our Bed and Breakfast in Georgia, you'll never encounter unwanted noise or deal with crowds. Our Inn is surrounded by 20 acres of lush wooded grounds, creating a complete sense of privacy and peace during your stay.
We encourage all of our guests to make our space their home away from home. Take advantage of our beautiful wrap-around porch, the Great Room for relaxing, our den for reading or watching TV, an exercise room, and a theater room for movies. Be sure to join us for breakfast each morning—a perfect time to allow us to help personalize your adventures out on the town. And we're always happy to assist you with reservations at the romantic restaurants in Atlanta if needed.
Book your next getaway to our South Metro Atlanta Bed and Breakfast today!