If you're starting to plan a getaway to Georgia in the upcoming New Year, the best bed and breakfast in Atlanta is the Pleasanton Courtyard B&B. Our welcoming hospitality is unparalleled, with attention to each detail and comfortable amenities you won't find at the local hotel chains. With only four spotless guest rooms, you'll never endure unwanted crowds or noise when you make our bed and breakfast in Atlanta your home away from home.
We are ideally located in the Fayetteville area, near the main airports and highways, but nestled in our quiet community away from the hustle and bustle. Another perk is that you'll be just 30 minutes from all of the best things to do in Altlanta—whether for work or play in the downtown sector or the outlying suburbs. We're also within minutes from the famed Georgia movie studios for live tapings, tours, and great dining opportunities.
We can't wait to host you at the best bed and breakfast in Atlanta; book your next getaway today!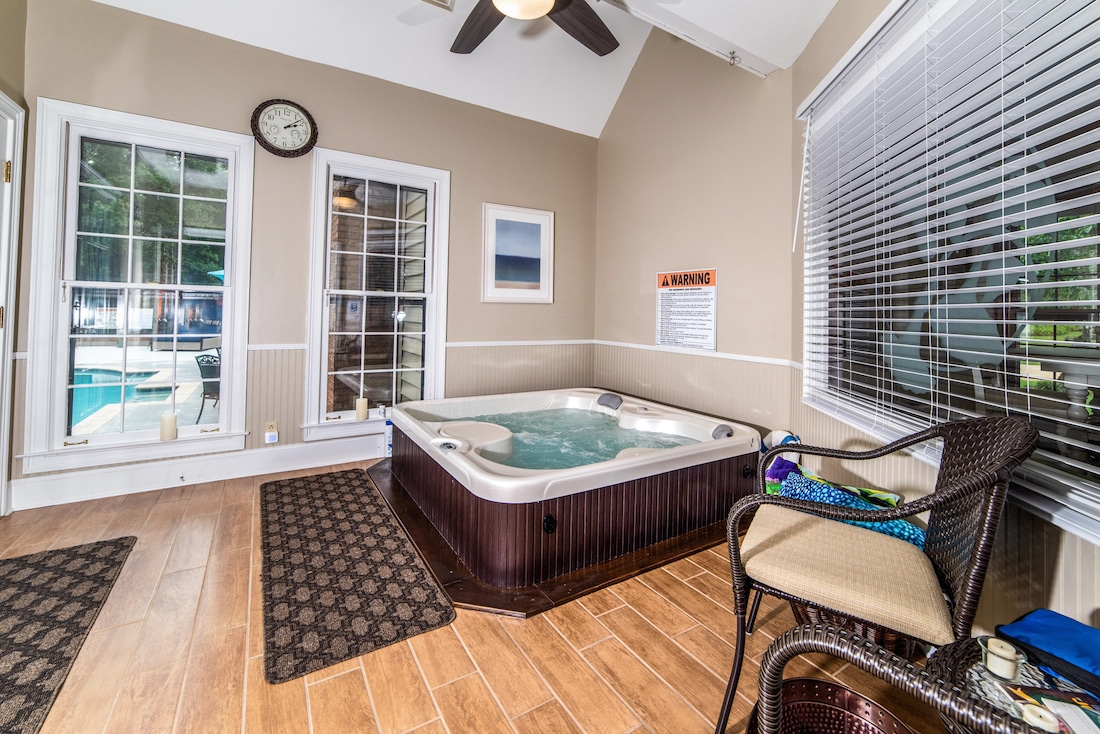 Relax at the Best Bed and Breakfast in Atlanta
There are so many fantastic spaces to relax at our bed and breakfast in Atlanta! While the warm summer days are best spent lounging by our outdoor luxury saltwater pool, during the winter months and early spring, you'll want to cozy up in our indoor hot tub room and dry heat sauna. Sit back, soak up the heat, and let the steam and jets warm you from the outside in! Don't forget your plush robe from your guest suite, perfect for after a sauna session.
Retreat back to your spacious and comfortable guest suite; each room is artfully-appointed, clean, and equipped for maximum relaxation. King and queen-sized beds are dressed in beautiful linens, bathrooms are stocked with fluffy towels and delightful toiletries, and with wi-fi throughout the Inn, you'll be set for a quiet evening kicking back. Or head to our on-site theater room with a big screen and comfortable seating for a fun movie night!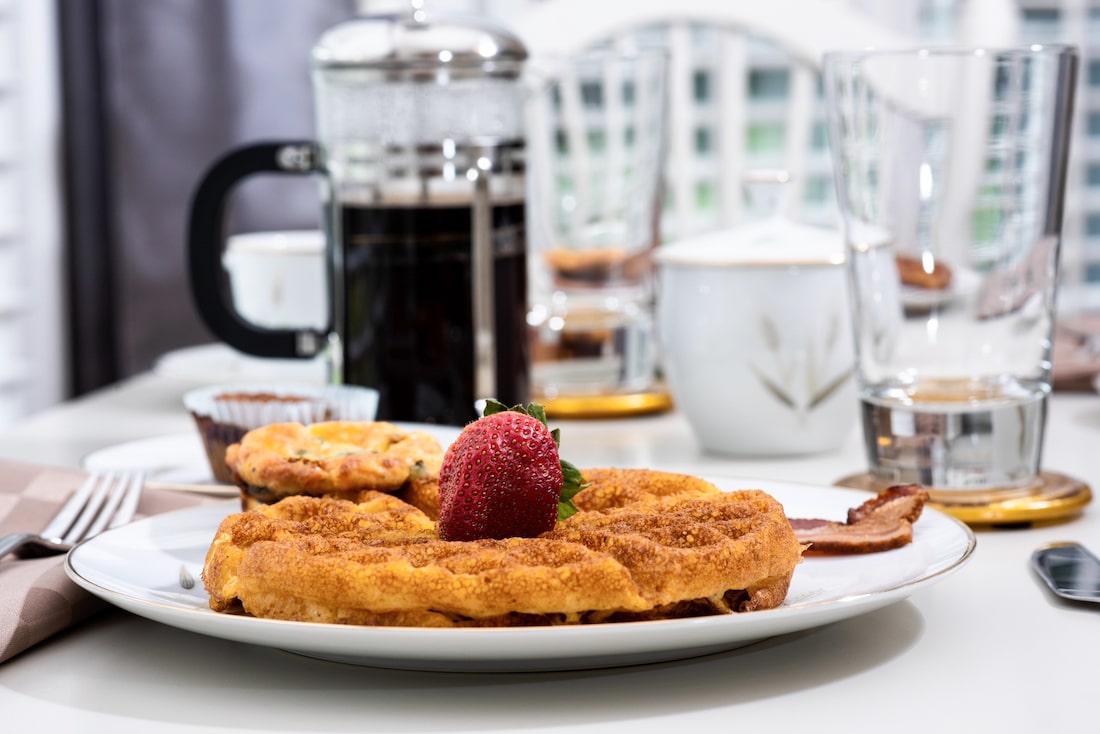 A Memorable Morning Meal at our Bed and Breakfast in Atlanta
After a restful night's sleep, the best way to start the day is in our elegant dining room at our bed and breakfast in Atlanta. You'll first notice the pleasant aromas drifting through the halls. Our morning meal starts with freshly brewed French-pressed coffee or locally sourced tea if you prefer. You'll experience our Chef's Choice two-course gourmet spread with our favorite West Coast-meets-the-South recipes.
Our first course always includes fresh fruit or pastries, while the main course will be an entree with sweet and savory components. One of our standout dishes is our signature Corn Meal Waffle, prepared with whole and unbleached grains. We strive to accommodate special dietary needs whenever possible—please let us know your restrictions when you make your reservation.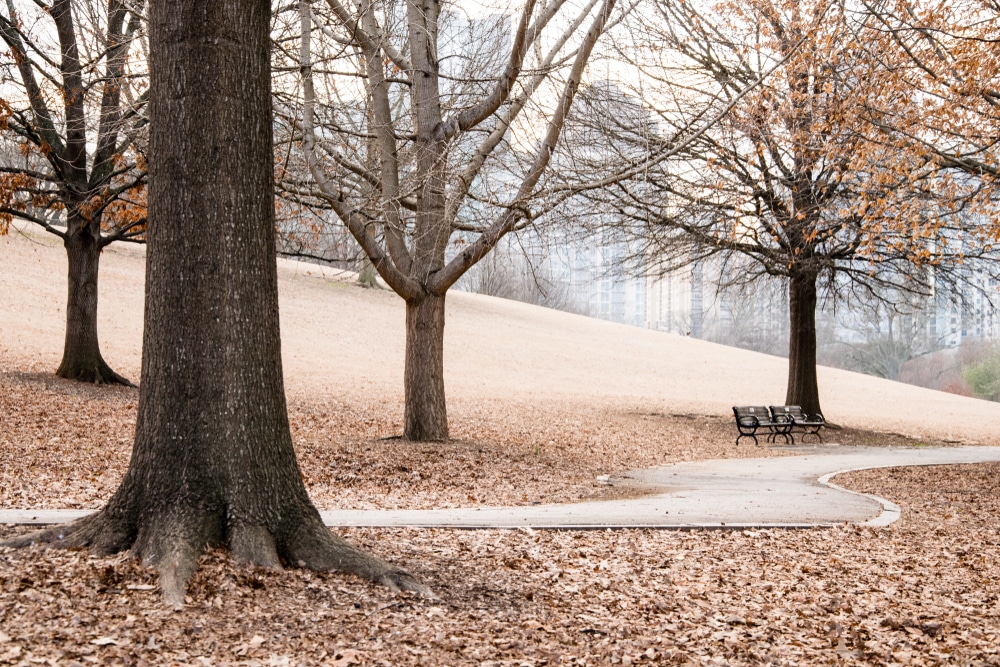 The Greatest Things to do in Atlanta this Winter
The winters are mild in Altlanta, with daytime temperatures hovering in the 50s and 60s, so pack a nice coat and head out to explore!
This is just the beginning of the best things to do in Atlanta this winter. Get your reservations on the books at the best bed and breakfast in Atlanta, and you'll be all set to head out on an adventure. Reserve your room today!